Magnetic Therapy or Pulsed Electromagnetic Therapy
is the use of a pulsed electro-magnetic field to stimulate cells and body chemistry to aid the healing process for many different medical and physical conditions.
The Arcadia Clinic in Kassel Germany has been observing massive changes in energy levels of patients treated with PEMF including nutrient absorption increases, emotional wellness improvements and detoxification.
The FDA gave approval/clearance in 1982 to PEMF treatments in use to promote healing of bone fractures. It has more recently been released for use in trans-cranial magnetic stimulation for depression and even bipolar disorder. Wikipedia Article
How to Use the PEMF Unit

Information page mentioned in video Coupon Code 10115
The coupon code or referral code listed above gives a $500 exclusive discount on the unit purchased.
What types of units are available?
The Pulse 4 Life Units come in two basic models:
The P4L Desktop Home/Clinic Unit (which can also be used by practitioners):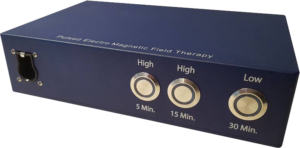 and the Mini-Tote Home/Clinic Model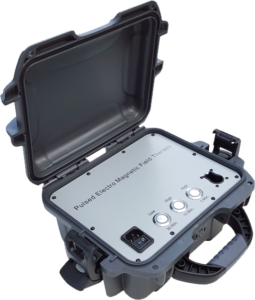 both units come with:
Small Single Loop (8″ diameter)
Large Single Loop (12″ diameter)
your choice of the small (12×24″) or large (18×24″) PEMF therapy mats
Travel Case
Pricing is $7495 per unit with
USE discount code 10115 to get $500 reduction in the price. There is financing available.
PAYMENT OPTIONS: Check Payment, Credit Card, Business Lease, Consumer Lease, Bank Wire
Additional Units including the Professional Home Office PMT 120, the PMT 120Portable, the PMT 120 All Terrain and the Large Cocoon 4 Life unit (with Ozone and Hyperthermic Conditioning) are available through contact request via our contact page.